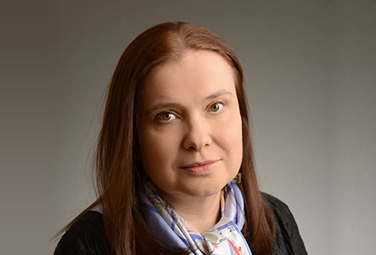 February 22, 2018 6:25 am
Dr. Anca Askanase recently joined the Columbia University Medical Center Rheumatology faculty, as founder and Clinical Director of the new Lupus Center and Rheumatology Clinical Trials. Trained as a rheumatologist at New York University, she remained there for over 15 years conducting clinical trials, training residents and fellows, and treating challenging cases of SLE.
Anca's academic career has focused primarily on the care of patients with SLE and other autoimmune diseases.  To reach this objective, she embarked on a journey of research and discovery, seeking to understand the patients' and physicians' perspectives about these conditions and helping to redefine 21st Century therapeutic options. It is her hope that by helping to establish widely accepted parameters for quantifying the impact of SLE and the response to medications, all health care providers will have effective benchmarks to better treat patients with complex and often confusing symptoms.
In addition to her numerous publications and pioneering clinical trials, Dr. Askanase is a member of three major international consortia aimed at improving outcomes and therapies for SLE: SLICC, LNTN (Lupus Nephritis Trial Network) and LuCIN (Lupus Clinical Investigators Network). She believes that excellent care often includes bringing novel therapies and, in such context, she has been involved in every major SLE clinical drug trial and multiple NIH and industry-sponsored clinical trials.   One of her most rewarding experiences was being the Site Principal Investigator in the registrational study that led to the FDA approval of Belimumab, the first new Lupus drug in over 50 years.
Categorised in:
This post was written by admin