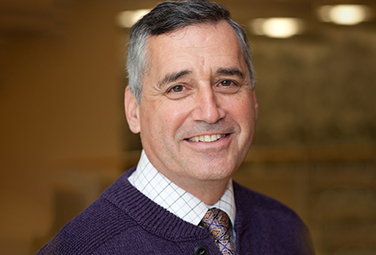 February 27, 2018 9:56 am
David Wofsy, MD, received his undergraduate degree from Harvard University, his Medical degree from the University of California San Diego and completed his internal medicine and rheumatology training at the University of California, San Francisco (UCSF). He remained in the faculty at UCSF where he currently is the George A. Zimmerman Distinguished Professor of Medicine and Microbiology/Immunology; David also serves also as Associate Dean for Admissions at the UCSF School of Medicine.
Dr. Wofsy's research career has been devoted to the development of novel therapies for systemic lupus erythematosus (SLE), first through studies in murine lupus models and more recently through the conduct of clinical trials. In addition to his studies of novel approaches to the treatment of SLE, Dr. Wofsy has been a leader in identifying early clinical predictors of long-term outcome in patients with lupus nephritis (LN). He is co-founder and co-Director of the International LN Trials Network (LNTN).
Dr. Wofsy is a past-President of the American College of Rheumatology and has served in numerous study sections at the NIH. He has received numerous awards during his career, including the Edmund L. Dubois Award for Outstanding Research in lupus and the Presidential Gold Medal, both from the American College of Rheumatology.
Categorised in:
This post was written by admin