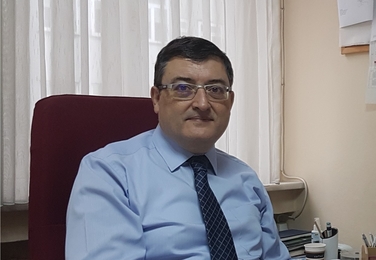 February 27, 2018 7:25 pm
Dr. Murat Inanç received his medical degree from the Istanbul University Faculty of Medicine, Turkey and completed his training in Internal Medicine (1991) and in Rheumatology (1996) at the same institution. Between 1996 and 1997, Murat was a visiting research fellow at University College London, UK working under Professor David Isenberg on monoclonal antiphospholipid antibodies.
He returned to Turkey, and joined the Istanbul Faculty of Medicine Murat. He was appointed Professor of Medicine/Rheumatology in 2002. His work has primarily focused on the inflammatory/autoimmune rheumatic diseases; the results of his work include over 100 manuscripts covering many of the rheumatic diseases such as systemic sclerosis, SLE/antiphospholipid syndrome, arthritis and vasculitis including Behçet's disease. He has been a reviewer for several journals including Arthritis and Rheumatology, Rheumatology, Clinical and Experimental Rheumatology, Journal of Rheumatology, Lupus and Rheumatology International. In addition, he is a member of the editorial board for Lupus Science and Medicine and the Journal of Scleroderma and Related Disorders.
Dr. Inanç is currently President of The Rheumatology Society of Turkey (TRD), and member of the European Scleroderma Trials and Research Group (EUSTAR), Systemic Lupus International Collaborating Clinics (SLICC) and the Scleroderma Clinical Trials Consortium (SCTC).
Categorised in:
This post was written by admin