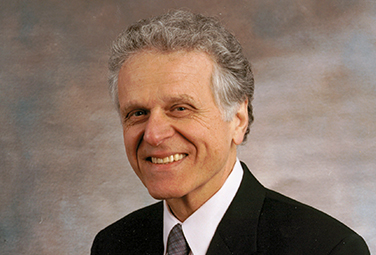 February 21, 2018 6:28 pm
Dr. Murray Urowitz is a senior staff rheumatologist at the Toronto Western Hospital and Senior Scientist at the Krembil Research Institute. He is also Professor of Medicine at the University of Toronto and Director of the Centre for Prognosis Studies in the Rheumatic Diseases and the University of Toronto Lupus Clinic.
Dr. Urowitz established the University of Toronto Lupus Clinic and Lupus Databank Research Program in 1970. This extensive longitudinal database is one of the largest such databanks in the world with over 1950 patients and has allowed for numerous findings which have changed the way systemic lupus erythematosus (SLE) is diagnosed and managed. Dr. Urowitz has published 380 peer-reviewed papers and 42 book chapters. He has supervised the training of over 130 fellows in rheumatology especially in SLE.
Murraywas a founding member of the Systemic Lupus International Collaborating Clinics (SLICC) group and currently directs the SLICC Registry for Atherosclerosis. In 2009 he was the recipient of the Evelyn V. Hess Award for outstanding contributions to lupus research, awarded by the Lupus Foundation of America. He was the recipient of the Queen Elizabeth Diamond Jubilee Medal for longstanding contributions to lupus research in the field of rheumatology and the Charles Mickle Award, presented by the University of Toronto Faculty of Medicine for lifetime excellence in medicine and medical education in 2015. He was awarded a Lifetime Achievement Award for commitment to the field of lupus by Lupus Ontario in March 2016. Dr. Urowitz is the recipient of the 2017 American College of Rheumatology Distinguished Clinician Investigator Award.
Categorised in:
This post was written by admin