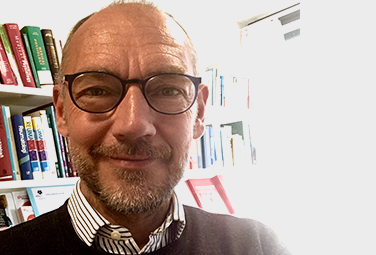 February 27, 2018 7:35 pm
Søren Jacobsen is a Clinical Professor of Medicine at the University of Copenhagen, Faculty of Health Sciences and a senior consultant at the Copenhagen Lupus and Vasculitis Clinic, Center for Rheumatology and Spine Diseases, Rigshospitalet, Copenhagen, Denmark. He graduated from the University of Copenhagen Medical School in 1988. He subsequently obtained a DMSc and completed his training in rheumatology and internal medicine also in Copenhagen. Professor Jacobsen is the Chief Editor of the Scandinavian Journal of Rheumatology, a longstanding board member of the Danish Rheumatism Association and a full member of the Danish Medico-Legal Council.
Søren's main research focus is on epidemiological and clinical cohort studies and on studies on the pathogenesis of autoimmune rheumatic diseases and their comorbidities with emphasis on systemic lupus erythematosus, inflammatory myopathies, systemic sclerosis and rheumatoid arthritis. The later studies are supported by tight collaborations developed with several specialized immunological laboratories; they are directed against adaptive and innate immunity, which have implications in early as well as later stages of these diseases. Perspectives for this research are to identify biomarkers for early diagnosis and treatment targets. This will hopefully aid the development of immunomodulating therapies of autoimmune rheumatic diseases without the characteristics consequences of traditional immunosuppression inducing various iatrogenic comorbidities. Professor Jacobsen has published extensively and supervised several PhD students.
Categorised in:
This post was written by admin