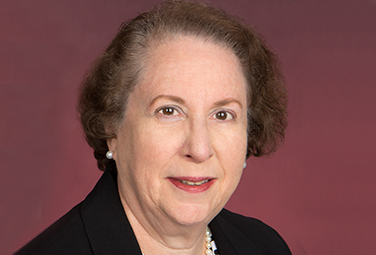 February 27, 2018 9:31 am
Dr. Ellen Ginzler earned her medical degree from Case Western Reserve University School of Medicine in Cleveland, Ohio, USA, and earned her Master's in Public Health from the Yale University School of Epidemiology and Public Health in New Haven, Connecticut. Dr. Ginzler completed her internship and residency at King's County Hospital and Bellevue Hospital in New York. She completed her fellowship training in rheumatology at the State University of New York (SUNY) Downstate Medical Center and in epidemiology at Yale. She has been Chief of Rheumatology at SUNY Downstate since 1991. Under her guidance the Division has gained international reputation. She has trained countless residents and fellows and she has been recognized year after the year for her teaching skills. In fact, in 2008, she was named Distinguished Teaching Professor, the highest rank afforded in the SUNY academic system. She was the Principal Investigator for a nephritis multicenter trial sponsored by the FDA Orphan Products grant.
Ellen has published extensively, with publications in journal of high impact such as the New England Journal of Medicine. Dr. Ginzler is internationally known as an expert on lupus nephritis. She became a Master of the ACR in 2009; other distinctions include the ACR Distinguished Clinical Investigator Award, the NYU Ira Goldstein Memorial Lectureship and the Lifetime Achievement Award of the New York Chapter of the Arthritis Foundation.
Categorised in:
This post was written by admin