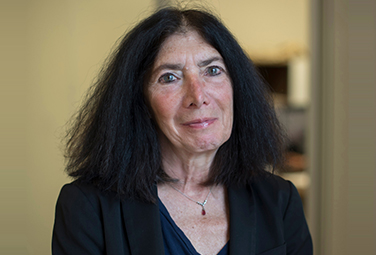 February 22, 2018 6:34 am
Dr. Jill Buyon is the Lady Va and Sir Deryck Maughan Professor of Medicine at New York University (NYU) School of Medicine and Director of its Rheumatology Division. She leads the NYU SLE translational Center. Her work has been supported by uninterrupted NIH funding from NIAMS and more recently NICHD.
Jill initiated and led the Safety of Estrogens in Lupus Erythematosus National Assessment (SELENA) study, the first SLE multicenter trial conducted in the U.S., in which the safety of estrogen use by SLE patients was established both in premenopausal women (birth control) and in postmenopausal women (hormone replacement). Dr. Buyon has made several contributions to the maternal/fetal dyad in SLE. In 1994, she established the NIH-funded Research Registry for Neonatal Lupus (RRNL), the largest extant clinical registry and biobank for NL in the world. Her continuous track record of basic research on NL pathogenesis is currently supported by an NIH MERIT award, and its translation to prevention is being studied under an NICHD R01, Preventive Approach to Congenital Heart Block with Hydroxychloroquine (PATCH).
Dr. Buyon was a co-Investigator on PROMISSE and first author on the publication related to SLE and adverse pregnancy outcomes and with colleagues established the SLE Pregnancy Disease Activity Index (SLEPDAI). In 2007, she was the recipient of the Lupus Foundation of America Evelyn Hess, MD's Award in recognition of her work on reproductive health in lupus.
Categorised in:
This post was written by admin